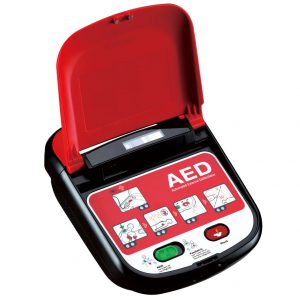 1. OPEN THE COVER
The Mediana A15 switches on automatically when the lid is opened.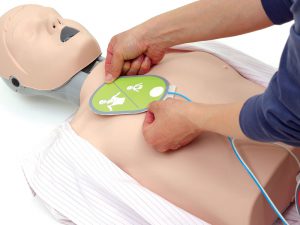 2. ATTACH THE PADS
Pads are fixed and ready for adult or paediatric use.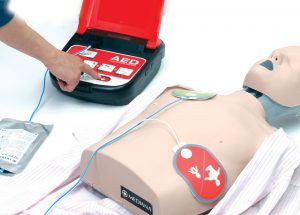 3. PUSH THE SHOCK BUTTON
Set the mode to adult or paediatric, then wait prompts for the shock button to flash 'ready' for shock delivery.